Tech Recruiting Trends for 2018
Tech Recruiting Trends for 2018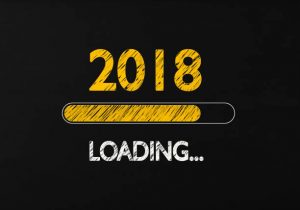 A new year is upon us and with it, and with it is the skills gap in IT talent. 2018 promises to be a big year for tech recruitment, but the lack of candidates, the growing competition and increasing wages in the industry will make it challenging for many employers. Tech hiring trends for 2018 put the pressure on business to change the way they recruit, hire and maintain staff.
Worker Trends
Wages Increase
The competition for talent is fierce and growing. With new industries vying for candidates at a higher level than ever before – including healthcare, finance and smart manufacturing, expect wages to go up as the market is more candidate-friendly than business friendly. Smart HR Managers will be looking for wiggle room in their budget if they want to snag the best applicants for their openings.
Hiring Cycle Shrinks
Hiring managers will not have the luxury to take their time to hire in the coming year: if you find a good candidate, you'd be wise to snatch them up and get them off the market as soon as possible. With this level of competition, even a quick hire doesn't guarantee longevity – but once you have them in the door, you're in a better position to hold on to them.
Satisfaction Increases
Tech candidates are reporting record levels of job satisfaction. With higher salaries and perks provided to get them onboard, they're finding more gratification in their work. Many businesses are providing flexible/compressed work schedules and more are allowing work from home alternatives. As a result, stress is down. More companies are looking at reducing stress for tech workers to keep them on the job.
Industry Trends
Cyber
Expect to see increased pressure on cyber-security hires, as this category continues to see a lack of candidates along with increased risk. It's estimated that 25% of businesses anticipate their data will be compromised in the coming year. For cyber-tech talent, the market is wide open to their demands.
AI
Machine learning is coming of age with more companies looking to find ways to perfect it and adapt it to their needs. Another skills-gap area, this category will also pressure companies to widen their search capacity.
VR/AR
Virtual and augmented reality is going mainstream, with many companies using the tech to train new hires and upskill current employees. With some of the largest companies in the US using VR to train (Walmart, Google), the trend will likely trickle down to mid-size and smaller companies, as well. Whether hiring an outside vendor, or having someone in-house, VR will see continued growth.
Blockchain
While blockchain isn't new technology – Bitcoin is based on it – it is getting a new look from many industries. Banks and financial institutions are experimenting with the tech for record-keeping and transfers. Schools (like MIT) are creating chains of academic credentials. Retailers are using blockchain to manage and verify the supply chain. Expect growth in use and the need for talent in this discipline.
Whether your company is a small player or a major force, tech hiring will be a challenge for 2018, in the newest categories or the most established. To help you hire faster and smarter, count on Rankdone for all your tech hiring needs. Find out how we can help today.