What Does Your IT Recruitment Process Say About Your Company?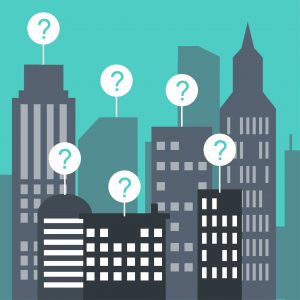 by Riia O'Donnell
You're hoping to hire top talent for an IT position in your company. Welcome to the competition: you and thousands of other companies are vying for the same talent. Is your IT recruitment process sending the right message about your company and what you represent? You'll want to make sure your IT recruitment process helps you stand as an employer applicants want to work for, rather than one they avoid.
IT Recruitment: Outgoing
Where you post your openings may be just as critical as what you post. If you're hiring for an IT professional, job boards that contain thousands of employment categories may not be the best use of resources. Many IT professionals use niche boards to look for work rather than the industry giants – look for member associations and specialized sites if you're looking for a specific type of applicant.
Consider seeking out talent. Searching for applicants and requesting they apply for your opening on professional sites like GitHub and LinkedIn shows candidates that you're web savvy and might be a place they should consider.
In addition to posting in the right places, consider what your post itself says about your company. Make sure to include all the necessary functions of the position, to assure a good match. But go beyond and talk to candidates about what your company has to offer that makes it stand out from the crowd. Do you provide:
            Specialized benefits
            Opportunity to telework
            On-site amenities
            Strong potential for growth
            Learning opportunities
You'll want to highlight anything that makes you a more attractive fit than the next employer. For IT professionals, the work itself is a lifelong learning experience: if you can offer opportunity to individually learn and grow, or direct the growth for the entire enterprise, you'll capture the attention of any applicant.
IT Recruitment: Incoming
If you ask applicants to send their resume by snail mail for a tech opening the message you send is obviously that you aren't tech savvy. An applicant with top skills will either wonder what century you're hoping to hire from, or move on to the next posting.
Obviously, you're going to ask for resumes and CVs to be sent electronically, but how you respond can be important. IT personnel are busy and rarely have the time (or the privacy) to speak on the phone for an initial contact. A brief email expressing your interest and asking for some options on when they could speak comfortably will show you're aware their time is as valuable as yours.
You won't want to waste an applicant's time on openings for which they are not interested nor qualified. If the recruiter isn't completely tech-literate you may do just that: another huge turnoff for tech professionals. Making sure you connect the right candidate for the job will keep you from wasting your time and theirs.
A great way to show your company is highly tech-literate as well as interested in finding the right fit for their opening is using Rankdone to pre-qualify. If you have interest in a candidate, referring them to your company's test on Rankdone illustrates:
You know how to use tech to your advantage
Your company values tech to streamline processes
You value their time and knowledge
You're open to growing your company with tech whenever possible
With Rankdone, you'll send the right message to tech candidates: giving you a leg up on the competition and assuring the perfect hire for your opening. Contact us today.
by Riia O'Donnell The longer you've been in HR the more you've heard the complaints. HR is a drain on resources, HR is a cost center, HR is in red
Recruitment is a challenge for every company, but for small businesses, it can be even more difficult. Competition with larger firms can make a small company seem less attractive. Many
by Riia O'Donnell  The "fourth industrial revolution," predicted by the World Economic Forum in its The Future of Jobs, outlines the shift in global job stability we are facing. Developments