Tech Recruitment in 2017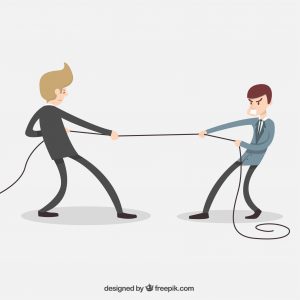 by Riia O'Donnell
Tech recruitment continues to be a seller's market. Employers are competing for talent in a marketplace the government estimates holds 500,000 to 1 million vacant and unfilled positions annually. Some analysts believe that number is far too conservative, and estimate tech recruitment at 2 million vacancies per year.
For employers looking to recruit tech candidates, the need to fill a vacancy is urgent: the need to fill with qualified talent is critical.  The price of hiring an unqualified IT candidate can be enormous and have long-term repercussions. In a market where unemployment for tech workers is only 2%, the competition is fierce.
A Computerworld survey recently identified the ten most sought-after employees for 2017
#1. Programming/application development
Coming in at the top of the list for employers continues to be programmers and application developers. Companies seek talent that can modify stock applications to their own needs; work on APIs and integration points, and develop new software.
#2. Help desk/tech support
Once considered a first step into IT, tech support has evolved to Tier 1, 2, 3 levels and beyond. In addition to providing support, these staffers are now developing best practices and procedures.
#3. Security/compliance
From WannaCry ransomware to threats and breaches that are never uncovered or deterred, security will always be a critical hiring point.
#4. Cloud/SaaS
Not a single discipline, cloud and SaaS professionals have integrated their knowledge across a variety of platforms to work with many technologies seamlessly.
#5. Business Intelligence/Analytics
Typically with business intelligence, math, and engineering backgrounds, these employees help companies understand trends, buying patterns, and more, to help grow their market share. They generally have industry-specific backgrounds.
#6. Web Development
With the world as your customer base, your website is your front door. Employers rely on front end developers with websites as well as social and mobile platforms.
#7. Database Admin
It's predicted demand for SQL programmers will continue to grow through 2024. They'll need experience with data modeling and design, along with the ability to assure performance and integrity.
#8. Project Management
PMP certification is desired by employers who strive to shepherd the variety of project into manageable systems that deliver. In addition to tech talent, these employees must possess the ability to work well with a variety of shareholders to achieve results.
#9. Big Data
Pulling together data harvested from an ever-growing number of sources, big data techs know how to mine for gold. They harvest valuable information targeted to their industries, and are fluent in a variety of data oriented tech languages like Scala.
#10. Mobile Apps/Device Management
As the mobile revolution continues, companies need staff to assure non-mobile to mobile transitions are smooth and seamless. The ability to translate platforms and applications to mobile requires knowledge of both at the development stage.
Whether you're hiring from one of these top 10 areas, or searching for a niche candidate, Rankdone can help find the exact match for your spot. Pre-qualify applicants with Rankdone testing to target your search for the very best talent available.
When it comes to hiring, time to hire is top of mind for every business. In addition to getting the new hire up and running, the competition in the marketplace
And how you can stop them by Riia O'Donnell In the first of its kind survey, The Kapor Center for Social Impact recently published The Tech Leavers Survey – a
Tech promises to push the boundaries of what we're doing today and open up opportunities for what we can do in the future. Smart businesses are watching tech trends with