Tech Employment Trends 2020 and Beyond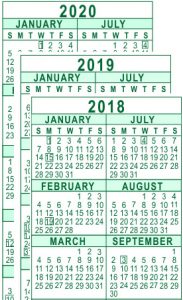 The future of jobs is so tech driven, it's estimated 85 percent of the jobs that will exist in 2030 have not yet been created. For students just entering the education system, the work they will perform as adults has not yet been developed. In colleges and universities today, it's estimated almost half of subject knowledge acquired in the first year of a 4-year tech degree is outdated by the time the student graduates. Planning for the unknown future will be a challenge for educators and recruiters for decades to come.
The recently issued World Economic Forum Report, The Future of Jobs,  cites that 60% of industry leaders believe mobile, cloud technology, big data, and computing power are changing today's workforce. Advanced robotics, automated transportation, AI and machine learning, advanced materials, biotechnology and genomics will dominate tech hiring from 2018 to 2020. A lack of skilled labor will continue through the middle of the century as colleges, universities, apprenticeship programs and bootcamp-style immersion learning centers try to meet demand.
What are the jobs of the future?
As AI continues to advance, there will likely be many opportunities in the field to bridge the gap between humans and machines. While many fear machine learning will replace human workers, others suggest the opposite will be true. The more we can teach machines to do the repetitive, dangerous or difficult tasks we face in the workforce, the more time we will have available to do more important, challenging and rewarding work. For some, man-machine team managers will become a career path: working with humans who work with machines to maximize efficiency.
As brick and mortar storefronts continue to feel the pressure of online retailing, more work in distribution centers will emerge – replacing the store worker with a fulfillment center position. And as e-tailers become more urbane, we might see virtual personal shoppers emerge as a new trend.
As vehicles automate, the need for traffic controllers may increase to assure they get where they're going with their cargo. As drones usage increases, we'll probably need low-altitude air traffic controllers to keep the skies clear. Just as the train replaced the horse and buggy, autonomous vehicles may replace drivers. But just as the train, they'll likely create more jobs than they eliminate.
When automated teller machines (ATM) were first introduced, the presumption was that jobs would be lost all across the banking sector; but the opposite turned out to be true. By reducing the amount of employees in a single location with the use of an ATM, most banks opened more locations – increasing their payroll rather than reducing it. It's this use of technology to eliminate the drudge-work that frees us up for more demanding jobs and careers.
The future is tech-driven, there's no doubt about it. When your children grow and are trying to decide between a career as an augmented reality journey builder or a personal memory curator (all predicted for the future), they won't believe you when you tell them there was no such thing just 20 years before.  In the meantime, no matter what the tech job you're looking to fill, Rankdone can help you find the perfect fit – today and in the future. .
As the competition for top talent gets more difficult, recruiters are looking for creative solutions to fill empty slots in their companies. Many are finding out the challenge to create
by Riia O'Donnell Tech recruitment typically means finding the best qualified candidates money can buy for your tech opening: they have the skills, the experience, and potential to fill your
A new year is upon us and with it, and with it is the skills gap in IT talent. 2018 promises to be a big year for tech recruitment, but