IT Job Growth Stagnant: How can Business Compete?
A new report from an IT and engineering industry association doesn't bode well for the IT industry. Job growth is stagnant and skills gaps are being blamed. Creation of new jobs has "hit a wall" according to TechServe Alliance's Employment Indices for June of 2018.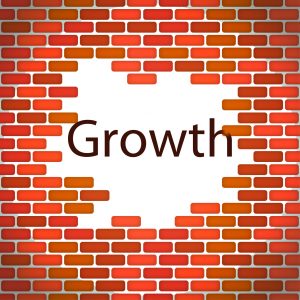 Tight Market Squeezes Business
In the US, the number of new Information Technology jobs grew only 0.03% in May of this year: growth for the past 12 months equaled only 0.85%. The stagnant growth in the industry is being blamed on shortages of skilled workers, historically low unemployment numbers overall and unemployment numbers for IT professionals at levels so low they are considered full employment for the category.
New guidelines for importing foreign nationals in the US with H1-B visa hires has further stifled growth. The Trump administration's Buy American/Hire American posture is making it more difficult to hire than ever using the visa process.
Ripple Effect of a Tight Labor Market
What do these numbers mean for business? If you're looking to expand your business, market reach or staffing levels, the chances are you won't be able to meet demand. For many businesses, reaching desired head count is a challenge: growth may seem unattainable at this time. With an estimated 150,000 open positions in IT today, growth in the industry is anticipated to break all records for the future.
Upskilling the New Paradigm
As the market continues to tighten, in IT and other professions, business will need to consider alternate methods to meet their current and planned needs. Training and upskilling employees has become the new norm, with more business paying for training than ever before. A wealth of elearning sites now promise to provide training for almost everything. We're seeing training in emerging industries: for cannabis workers as more locations legalize marijuana for medical and recreational use. Training is available for entry-level workers, middle management, soft skills and more.
In technology, training may be at its peak, but it still cannot meet demand. Many employers are looking to community groups, local resources and even tech giants for help. Google recently announced it would train up to 10,000 on tech skills, even if they didn't work for the firm. One caveat for employers could be that Google will snatch up the best of these trainees once they've completed the coursework.
Upskill and Verify
With so many employers looking to upskill current staff, how can you verify your training dollars are being spent wisely? And if you can't grow your current IT staff into new positions as yet, are there employees on you rolls who could move into entry-level IT positions? Many staffers have baseline knowledge that you could build upon, if only you could quantify what they know today, and how much time and resources it would take to bring them up to speed. Identifying those employees could be a solution for growth in your business as well as for your employees.
Creating a Training Plan
Rankdone can help. Our tests run the gamut from entry-level to top tier IT professionals. If you have staffers that are expressing an interest in moving to IT, our tests can help determine exactly where they are on the learning scale and what you'd need to provide to train them. For IT pros who want to move within the field, to cyber security or AI, for example, Rankdone training can help you create baselines for them as well.
Don't just throw training dollars at the problem. Create a training plan that maximizes your training expenditures and helps grow qualified employees. Contact Rankdone today for help.
How Resume Services Up the Ante for Recruiters by Riia O'Donnell You have your whole life to write your resume; it should be error-free. Most applicants strive for a resume free
As more businesses look to utilize information they have access to, many often overlook data available in their applicant pipelines. Candidates who have applied for a position in your company
The talent shortages that employers are facing around the globe are pushing them to rethink priorities. A recent survey showed that for executives, the most pressing emerging risk to business