Internal referrals – a faster way to hire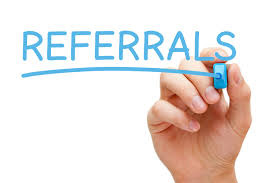 As the market for talent continues to shrink, employers are looking for creative ways to fill seats and get productivity up to speed. A source you might not have considered may be internal referrals. Your own best workers could be the key to getting head count where it should be.
Employee referral programs can be as basic as asking staff to keep their eyes out for talent that's looking for a home, to structured policies that reward employees for placements, to anything in between. In every case, it's a good bet that the workers you hold in high regard have colleagues, connections and friends that might be a good fit for your organization.
Consider your staff: good workers tend to gravitate toward people like themselves. People with a strong work ethic, a commitment to learning and work aren't often best buddies with slackers and basement dwellers. The go-getters that work for you are likely in contact with people who share their same ideals and ambitions. Wouldn't it be great to have them on your team?
Using their Networks
Where do your employees turn for help? It's not uncommon for tech professionals to turn to online groups for help when they hit a wall. Do your staff members have go-to places or people they rely on for assistance? It might be worthwhile investigating whether those connections are interested in coming on board. All they can say is no, but they may say yes. The payoff for your staffer could be an on-site mentor that can boost their skills on a daily basis.
IT Professionals are often involved in trade associations and groups. They frequent online and onsite conventions and tech gatherings. While they're out in the field or networking online, they might connect with someone worth pursuing.
The majority of tech workers spend time off the clock investigating new and emerging technology that might be of interest. This can lead them to chat rooms, groups and more – all ripe with talent you may be able to snatch up from the competition. Again, all they have to do is ask.
WIIFM?
When asking your employees to find candidates, the obvious question for staffers is "what's in it for me?" Why should they bother asking colleagues if they're interested in working with you? Apart from helping get productivity up to speed, and a possible mentor/colleague, employee referral programs should compensate staffers who source talent that ultimately gets hired. Some companies structure a single payment for each hire. Others provide staffers with a small percentage of the new hire's wages over a longer period of time; still others find more creative ways to compensate the staff member.
Providing a financial incentive to current employees who fill open slots is smart business. The cost of recruitment is high, and sometimes no matter how much you outlay, few qualified candidates cross your path. Paying employees to recommend candidates puts those resources in their pocket: and they're likely to source people they believe are worthy of hiring: much better than recruiting blind.
How do you know they're ultimately qualified? Of course, you'll turn to Rankdone to make sure they are who they say they are, know what they say they know and can do what they say they can do. Rankdone helps you make sure every candidate is qualified, no matter where they came from. Contact us today.
by Riia O'Donnell You've done it a million times – pitched an idea for a product or service that would make HR's life easier, and the answer is always the
O ano de 2020 chegou e as novas tendências da área de RH chegam! O departamento de Recursos Humanos vem estrategicamente ocupando lugares mais importantes dentro de uma empresa, por
By Riia O'Donnell IT recruitment is challenging. Nothing is more frustrating to an HR professional than spending time interviewing candidates who are not qualified to fill the job. Hours are