Beyond Digital Badges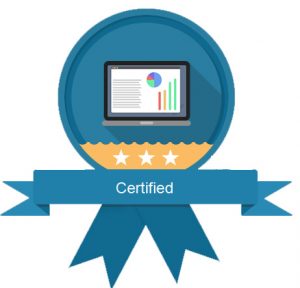 by Riia O'Donnell 
Digital badges and credentials are the newest tech achievement measurement that help recruiters hire based on skills, rather than (or in addition to) educational and work experience. The digital badge system isn't new, but as employers look to fill positions in a skills-gap market, their popularity is growing.  Many companies are offering the badges and credentials, while many others are taking advantage of their availability.
Big Blue Badges
IBM has recently jumped on board the badge bandwagon with a digital badge program as part of its Skills Gateway. Students complete the courses and earn badges to verify their competencies in a wide variety of disciplines. From help desk to mainframe application programming, the badges allow talent to showcase their abilities in their professional profiles, on their resumes and beyond. For so many candidates who are highly skilled but not highly credentialed, the badge system is an answer to getting your foot in the door at some of the top companies. IBM is reporting a push to hire 6,000 workers for locations around the US by the end of 2017: they anticipate that up to 1/3 of the workforce they hire in some locations will not hold a 4 year college degree.
Beyond Badges
While many companies are looking at a skills scarcity when it comes to hiring, the badge system could be the extra boost they are looking for. For employers, the ability to see a candidate's competencies immediately makes for a faster hiring process. Reducing the amount of screening time it takes to even begin first interviews could mean the difference between grabbing a terrific candidate quickly and losing them to the competition. As the marketplace continues to shrink, with more employers vying for talent, that edge could be critical.
But are the badges really enough? Yes, candidates may have completed the coursework and exhibited their competencies, but, unlike a curriculum vitae, you really won't be able to see their final grade. For most badges, pass/fail is the only arbiter of completion. Being able to see who passed with flying colors and who eked their way through the process is the additional step employers need to find the best talent they can afford.
Honing in on Skills you Need 
Enter Rankdone: the prescreening leader that helps you find out more than who's competent. Your company will see which of the candidates who apply for your job were at the top of the heap, and which barely made it through the coursework. Digital badges are just that: badges, and while they are a great start, they don't always identify candidates who can go beyond the "book learning" coursework provides. If you're looking for a creative thinker, who can problem-solve on the fly, an automaton is never going to be the right fit. Both may have passed the coursework for credentialing, but only one is going to be a star hire.
With Rankdone, you don't have to rely on other people's tests and credentialing to verify you're making the right hire. Our tests are customizable to your needs, or you can create your own. Whatever you want in a perfect candidate, Rankdone  can help you find them. Contact us today.
In today's difficult candidate market, companies are seeing time to hire lengthen as quality of hires shrinks. With so few job seekers actively looking for work, every open position has
The general consensus is that artificial intelligence will be replacing humans over the next decade or so at an alarming rate. While some predict people will be displaced by AI,
by Riia O'Donnell As technology hires continue to dominate the recruitment marketplace, a new tool for recruiters as well as a burgeoning career is also making waves, Virtual reality. Virtual