Before you Recruit, Recycle and Reskill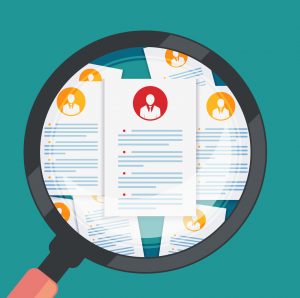 In today's difficult candidate market, companies are seeing time to hire lengthen as quality of hires shrinks. With so few job seekers actively looking for work, every open position has the potential to stay vacant for weeks and even months. For businesses that use the Rankdone platform, however, recruiting for a new position may be as easy as reviewing the recruitment efforts for your last position.
When Rankdone pre-tests job seekers for open positions, businesses are provided with the top rankings for each candidate; chose which applicants to interview and ultimately hire. But what about the 2nd and even 3rd choices? What differentiated them from the candidate you selected may be only minimal: they may be an outstanding choice for the next available opening in your company in that type of position, or possibly in another.
Consider asking those high level candidates to take another test for a different position: they may surprise you with skills you hadn't considered. Consider asking them if they'd be interested in pursuing different opportunities within your company: they might be happy to do so. A good candidate who made it to your top three choices should be held on to for as long as possible! You can't predict whether your newest hire may be poached by another offer – so be ready to recycle all the applicants who made it to the top of your potential hire list.
Looking Within
Not seeing anyone that fits the bill? Consider your internal employees. Is there someone among the ranks that may be ripe for a promotion? Are staff members looking elsewhere because they feel there's no room for them to grow? Often overlooked, internal candidates may be just the right fit for your opening: simply test them with the Rankdone platform to see if they'll make a good match.
Collaborative Content Feedback
Internal candidates missing the mark when it comes to the skills you need? Remember that Rankdone's Collaborative Content Feedback can help guide your employee to upskill to exactly what you require. Our interactive platform not only shows job seekers how they rank with pre-testing, it offers direct links to information and tutorials that help them upskill and gain the knowledge they need.
Showing candidates and internal employees how they can increase their skill set to meet your needs, or even the needs of other employers, can help business boost their employer brand. Whether you're helping them rise within your organization, or helping them future-proof their own skills, the good will you gain is likely to reap benefits. External candidates may look to you when they're ready to make the next step in their career path. Internal employees may stay longer with your company, content in the knowledge that you're willing to recognize their value and increase their skills to help them grow.
Finding Solutions
In a challenging applicant marketplace, employers have to become increasingly more creative when it comes to achieving their staffing goals. Whether your search takes you to the war for talent outside your company, or helping you recognize potential talent within, Rankdone can help: we take the guesswork out of recruitment (or promoting) with testing that assures you've made a great choice to hire a new employee, or upskill a current one. Contact us today
You've decided to make the investment to upskill your staff. Whether it's the tight talent pool or a commitment to develop your employees, you join the ranks of many companies
As the market for talent continues to shrink, employers are looking for creative ways to fill seats and get productivity up to speed. A source you might not have considered
Os subsistemas de RH são importantíssimos para a organização de todas as etapas pertinentes do setor de recursos humanos. Sem eles, fatores importantes podem ser deixados de lado, o que