5 New Year's Recruitment Resolutions for Tech Recruiters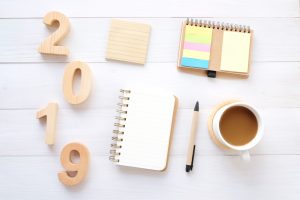 A new year brings new possibilities and new challenges to employers. With the start of a new cycle, businesses often asses what their needs will be for the coming year. Forecasts for headcounts that maintain productivity and even to project growth are top of mind in every company. In today's challenging talent market, acquiring and maintaining talent are more important than ever.
With skills and talent gaps being seen across all industries, business is working hard to keep the employees they have while their competitors are working hard to lure top talent away. In technology, one study puts demand exceeding supply for skilled workers by 17%. Business must resolve to work smarter to acquire talent when market conditions are this difficult.
Resolution 1: Boost recruitment brand
What does your recruitment process say about your company? Are you translating that you're a cutting-edge company or a digital dinosaur? Make sure your recruitment brand aligns with your business brand to attract the best talent you can afford. Your recruitment brand, particularly when hiring tech candidates, should translate that you're working with the best, most current recruitment technology available.
Resolution 2: Cast a wider net
A new year is a great time to assess the methods you use to source candidates and decide whether they're effective in attracting talent. The longer it takes a source to provide you with viable candidates, the more chance other employers have to snatch up that job seeker. If your typical sources aren't netting you fast results, consider casting a wider net. Look to colleges, trade schools, boot camps and community organizations to find if they can provide faster access to new grads, certification recipients or candidates working to upskill.
Resolution 3: Reduce time to hire
In today's market, candidates are not waiting around for the phone to ring. Contacting them as soon as their application is received is a must. If you systems are automated with chatbots and scheduling platforms, you can get that candidate on the roster for an interview faster, possibly getting them off the job market. Once the interview process begins, move as quickly as possible (without skipping any important steps like reference checks) to make an offer to any qualified candidate.
Resolution 4: Be more communicative
Today's candidates are ghosting employers at record rates. Applicants that don't respond to messages, miss scheduled appointmentsm, don't show up for their first day on the job, or refuse to respond to job offers are becoming all too common. Some job seekers feel turn-about is fair play: they've been ghosted by employers for years. Others don't have the maturity to say no, so avoidance is their method. Whatever the reason, you can reduce ghosting by being more communicative. Let job seekers know how long the process will take, when they can expect to be contacted or notified and stick with it. It's even beneficial to check in when you have no news, just to let the applicant know they're still in top contention. Any relationship you can establish with the job seeker could give you a leg up. They'll recognize you value them as a person and are conscientious about keeping them in the loop.
Resolution 5: Leverage technology for better hires
For IT recruiters, leveraging technology to assure you interview top candidates and make your hiring selection from the best of the best has never been easier. With Rankdone's prescreening, job seekers pass a skills test before their email hits your inbox. Stop reviewing dozens of applications, many without the skills you need, some with questionable skills and others you just can't decipher. With Rankdone your inbox will be flooded with qualified candidates, proven to have the skills and experience you want. Let Rankdone help you achieve your New Year's Resolutions to hire smarter. Contact us today.
O ano de 2020 chegou e as novas tendências da área de RH chegam! O departamento de Recursos Humanos vem estrategicamente ocupando lugares mais importantes dentro de uma empresa, por
by Riia O'Donnell Recruiters tend to be a skeptical bunch. The longer you're in the field, the more you realize there's a bit of exaggeration on every resume you read,
by Riia O'Donnell In a competitive marketplace, tech recruitment is challenging. Technical recruiters abound, vying for market share in the acquisition of talent for their clients. Small to large companies